5 vintage photos that tell the story of how Bill and Hillary Clinton fell in love
I will vote for Hillary

Hillary turned down Bill's first proposal. And his second.
Hillary Rodham and Bill Clinton met at Yale Law School—and she made the first move.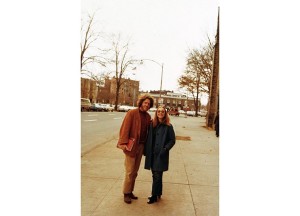 "I was studying in the library, and Bill was standing out in the hall talking to another student … . I noticed that he kept looking over at me. He had been doing a lot of that. So I stood up from the desk, walked over to him and said, 'If you're going to keep looking at me, and I'm going to keep looking back, we might as well be introduced. I'm Hillary Rodham.' That was it."
They even joined the mock trial team together.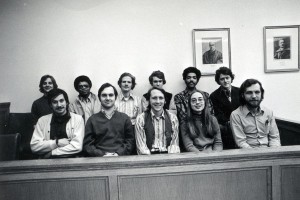 Recognize that guy in the back row?
After graduation, Hillary moved to Washington, D.C. Bill moved back home to Arkansas. They visited each other often.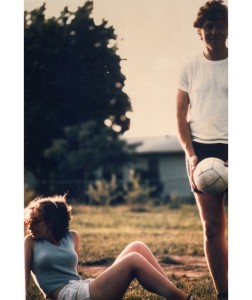 Hillary and Bill playing volleyball in the summer of 1975.
Bill had to ask Hillary to marry him three times before she said yes.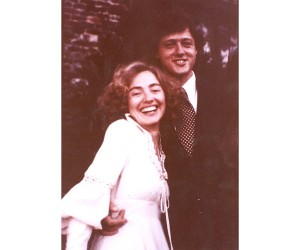 "I actually turned him down twice when he asked me to marry him. He asked me in England on a trip after law school graduation. I said, you know, I can't say yes. I feel too badly. And then about a year later he asked me again, and I said no. He said I'm not asking you again until you're ready to say yes."
(Spoiler alert: She eventually did.)
They got married in their living room in Fayetteville, Arkansas.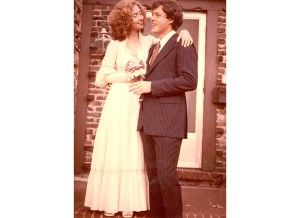 "We were married in the living room on October 11, 1975, by the Reverend Vic Nixon. … I wore a lace-and-muslin Victorian dress I had found shopping with my mother the night before. When I walked into the room on my father's arm, and the minister said, 'Who will give away this woman?' We all looked at my father expectantly. But he didn't let go. Finally, Rev. Nixon said, 'You can step back now, Mr. Rodham.'"